Previously, bingo was regarded as a game for the elderly, especially females. However, over the years, the game experienced a transformation that widened its appeal beyond its initial audience. Now, it intertwines with dance-offs, cocktails, and rave-offs, and is now a form of entertainment for all. Many land based bingos have developed online platforms as well, you can find information about them on various gambling forums and try them out.
If you are in London and want to taste premium bingo, here are some of the best places to play it.
Palace Bingo
In London's famous Elephant and Castle shopping centre, Palace Bingo offers players a chance to time travel in an amazing '60s setting. Alongside this, the hall is decked out in olde worlde style, outfitted with a ceiling chandelier.
Most interestingly, it can house over 2000 players at a time. So, you can come with your friends and others who want to participate in this exciting game. You can comfortably get into the hall with twin escalators from the bottom of the mall.
In addition, Palace Bingo goes beyond being a hall; it is also a social centre, a community club, and a beloved part of South London. At this establishment, you have access to an exciting gambling experience that will make you return for more. And prices vary so it is best to book your tickets ahead of your visit.
Also, if you want to check out Palace Bingo online before visiting their halls, you can do so on their site. You will see amazing offers and promos that make getting familiar with the game easier.
Dabbers Social Bingo
This is a contemporary hall that provides you with an unforgettable gambling experience. At Dabbers joint, bingo mixes with comedy, delicious cuisines and drinks, and amazing prizes. Each weekday has its theme, making the game at this hall more enjoyable than ever. The themes usually vary from brunch to vintage to disco.
Also, at Dabbers bingo joint, callers have been replaced with comedians and fruit machines with rigorous dancers. Thus, the game has been revitalised without straying too much from its genesis. Furthermore, this hall offers an interesting lobby complete with a DJ and bar.
Finally, Dabbers is open to anyone with a pen but note that the price may vary depending on certain factors. However, you can book a ticket ahead on their website; so please do so and taste this glorious and refurbished version of bingo which promises to be exciting.
Buzz Bingo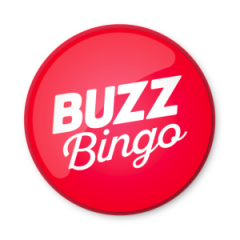 Based in Tooting, this hall was once known as Gala and, before that, as the Granada Cinema. Testament to this fact is the rows of pale tables and large screens that fill up its hall. However, it was rebranded into a bingo hall while maintaining its original and majestic structure.
Buzz Bingo makes the game a main entertainment and recreational event, so there is no room for messing around—only business. Those that go there do so with the mind of playing serious bingo and winning prizes. Thus, if you plan to visit this hall, you must give it total concentration.
In this hall, you can play using a touch screen or go old school and use a paper book. The prices also vary at this establishment, with paper bingo starting at £1. Furthermore, Buzz Bingo offers its customers the luxury of playing the game on a full stomach. Since everything has been revolutionised, the screen is also used as a menu, and you can order food directly to your table.
In addition, Buzz Bingo took a step further by bringing the game to its online audiences. Now, it is renowned in the online gambling industry as mainstream entertainment.
Mecca Bingo - Camden Town
Mecca Camden Town is among the five Mecca bingos in London still functioning today. Although Mecca Camden is not always filled to its maximum capacity of 1200, it holds on to some of its regular customers. Often also, some millennials might stroll-in in search of cheap drinks.
In Camden Town, prices may vary at Mecca bingo, but for paper bingo, it begins at £1. In addition, there are bonus deals in place to attract customers. One such deal is the Christmas party deal that offers you bingo and a two-course meal at £16 per person.
Mecca Camden might not be a local hotspot for punters, but it manages to hold its own against other contemporary halls. If you decide to patronise this hall, get ready for a fun-packed game with paper sheets, patterned carpets and cheap food.
Crown Bingo
At Crown Bingo, you get different ways to play the game depending on the night you attend. Each night brings a new theme with special games and crazy rules. In addition to the classic game, this establishment adds its special musical elegance.
Crown Bingo also offers its patrons amazing bonus deals, coupons, and mind-blowing prizes to win. Special food deals such as ridiculously cheap hotdogs are often added to the mix to make the game more fun. It is, therefore, no wonder that several players find themselves streaming into the halls of this establishment to play this game.
Moreover, in this hall, you don't need to pay any fee to play, which means entry is free! Thus, it is a great place to get acquainted with the game if you are a first-timer.
Wrap Up
Bingo in London has a lot to offer, making it appealing to every visitor. Each of these listed halls promises an exciting gaming experience. Therefore, it is up to you to reach a decision. Whichever you pick, may the sevens be with you!